Celebrating Soil
Agenda :: Directions :: Parking Info :: Alternatives to Driving :: Building Map



2015 Maryland Water Symposium
Monday, Dec. 7, 2015
6:30 - 9:30 p.m.
The Hoff Theater, Adele H. Stamp Student Union
University of Maryland, College Park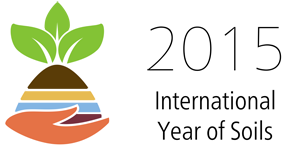 In honor of the International Year of Soils and in recognition of the critical role that soils play in the water cycle, the MWRRC celebrates "the living skin of the Earth." Our celebration will feature an informal poster reception, followed by a screening of the award-winning documentary, Symphony of the Soil (see below).
Admission is free.
Researchers and scholars are invited to display their work related to soil, especially soil-water connections, during the informal poster session. Posters or displays prepared for other meetings are welcome -- or if you prefer, you may prepare a new display for this event. If you wish to contribute a poster or exhibit, please register (no charge) using this link: Poster/Exhibit Registration Link.
Click on the image below for the film's official site, where you can view a trailer and more.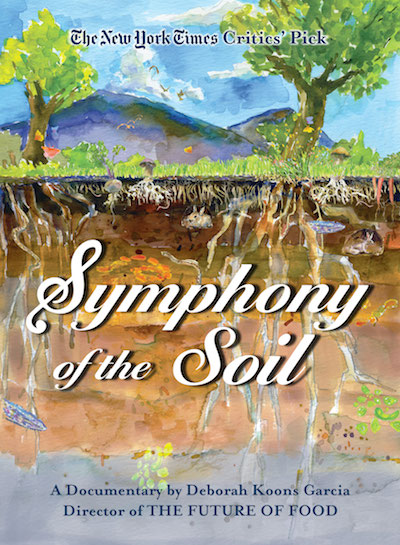 Agenda
6:30 p.m.
Informal Poster Reception
Light refreshments
7:30 p.m.
Film Screening

Symphony of the Soil, a film by Deborah Koons Garcia

"Drawing from ancient knowledge and cutting edge science, Symphony of the Soil is an artistic exploration of the miraculous substance soil. By understanding the elaborate relationships and mutuality between soil, water, the atmosphere, plants and animals, we come to appreciate the complex and dynamic nature of this precious resource. The film also examines our human relationship with soil, the use and misuse of soil in agriculture, deforestation and development, and the latest scientific research on s key role in ameliorating the most challenging environmental issues of our time. Filmed on four continents, featuring esteemed scientists and working farmers and ranchers, Symphony of the Soil is an intriguing presentation that highlights possibilities of healthy soil creating healthy plants creating healthy humans living on a healthy planet." (from Symphony of the Soil official site.
This is the 13th symposium sponsored by the Maryland Water Resources Research Center. The Maryland Water Resources Research Center is established as part of the Federal Water Resources Research Act, reauthorized in 2006. The objective of the Act is to support water resources research, education, and information dissemination.

This event will be of interest to environmentally-minded students in all fields of study; to citizens concerned about water, food, and carbon; to scientists and engineers interested in learning about different perspectives on soil; and to any researchers and practitioners interested in understanding and building connections among the sciences.


Click here for driving directions.

Click here for parking information.

Click here for parking rates. (See Union Lane Garage)

Click here for alternatives to driving and parking.

Click here for the Stamp Union Building Map. The Hoff Theater is on the Ground Floor.

For more information, contact Dr. Kaye Brubaker, Director of the MWRRC, kbru "at" umd.edu